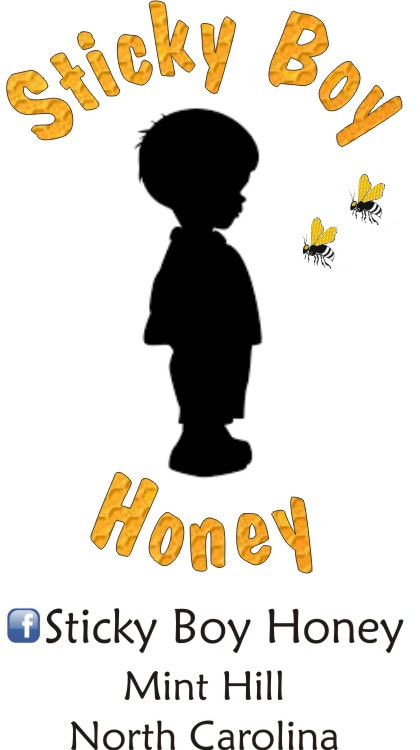 ---
So Dave got this bee in his bonnet...
...when he realized he was fascinated by honey bees.

So he and I took a class to find out what would be involved in bee-ing a beekeeper. ("I'll go to the class with you, Dave, but I'm not working with the bees!")

And then we bought hives. And bees (Did you know you can buy bees? They're not cheap). And protective clothing.
And other assorted bee paraphernalia.

And finally a honey extractor.

And lo and behold, now we have bottled honey, made by our own bees right here in Mint Hill, NC!

If you are interested in purchasing a 1lb bottle of honey, you can get it from the Cones ice cream truck the next time
you see us.

Or, you can order a bottle by clicking the link below. They're $11 each, a mere pittance when you consider the amount
of stings Dave had to endure. (It's a learning process.)

If you're in Mint HIll, we'll be happy to arrange delivery at no charge. If you're farther away, we can ship at a rate of $7 for one bottle, and $2 additional shipping for another bottle.

Click below to purchase either one or two bottles (two bottles will be shipped in the same box); more than that, call us for shipping charges.

Note: The shipping charge for one bottle is $7 (so, $11 + $7). The shipping charge for two bottles is $2 more, so the two bottles are $11 + $11 + $9. Tax will be added.


| | |
| --- | --- |
| To buy one bottle of honey, click below: | To buy two bottles of honey, click below: |