Sticks and Cones
Mobile Ice Cream Vendors
Charlotte, NC
​704-545-7823
Promotions

Our trucks can help advertise your grand opening, big announcement, movie premier, or other special event!

Our past experience includes having the Sticks truck wrapped to advertise a new TV station line-up, tie-ins with movie promotions, advertising and giving away free movie tickets to local advance screenings, and even creating sundaes based on movies.

Please call us with your ideas and needs. We love to brainstorm!
---
Are you taping a commercial, film or television show in the area?
If you need an ice cream truck for your production ~
or even to treat your cast and crew! ~ please give us a call.
---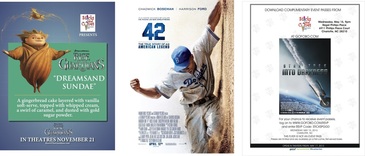 Upon request by their promotions companies, we created special sundaes to commemorate the release of these movies.


We also had free tickets, posters and other goodies to give to our customers.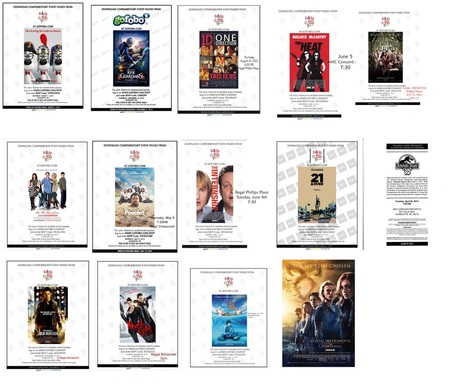 Charlotte hosts many advanced screenings of new movies throughout the year. Many times, their promotions companies ask us to giveaway tickets whenever possible. Here are some of the movies we've treated our customers to in the past.